Meet the Chief Coach
Hello. I have coached over one thousand clients to improve their personal performance, self-understanding, and career prospects. For over 25 years I have worked all over the world, mainly with managers in large corporations.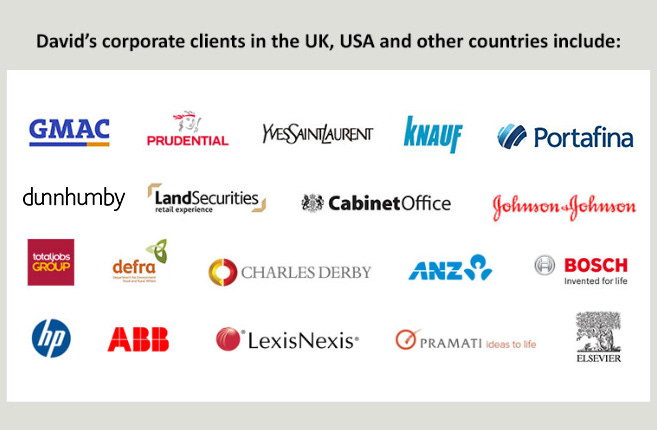 I have introduced many ground-breaking personal development tools and techniques that have helped my clients kickstart their lives and achieve more than they ever believed possible. I write about my experiences in Making It Happen.
"David is more than a coach, he's a liberator of thought and has the power and deep insight to encourage you to believe in yourself and make your own destiny by changing how you view yourself and are viewed by others." Claire Boeje, Project Consultant at Elsevir
David has published articles in publications like:
The Startup – How I Found Out That a Recession Is a Great Time To Start a Business
The Startup – Master These Seven Essentials And You Will Enjoy a Happy, Meaningful, and Prosperous Life
Better Humans – How to Use Frustration as Fuel to Improve Your Life
Better Humans – How To Achieve Your Goals AND Enjoy Your Life
Illumination – The Perfect Small Business for the Solo Entrepreneur
The Writing Cooperative – How To Increase Your Earnings Without Writing Any More Content